About
Welcome to Alios Ilios
Welcome to ALIOS ILIOS Restaurant.
Located on the stunning Oia village in Santorini island, ALIOS ILIOS, which means "the sun that rises and falls in the sea", is the place to be. Here is the ultimate escape to enjoy sensational food and exceptional wines – the perfect spot that showcases everything the region has to offer in a single, sophisticated setting.
Sit at your elegantly set table as you regard the stunning sunset view over the Aegean Sea ahead. With a culinary philosophy dedicated to showcase the best of the Greek gastronomy in an artfully presented creative concept, we invite you to savour our singular cuisine that exceptionally combines the tradition with the inventiveness, the exquisite with the authentic.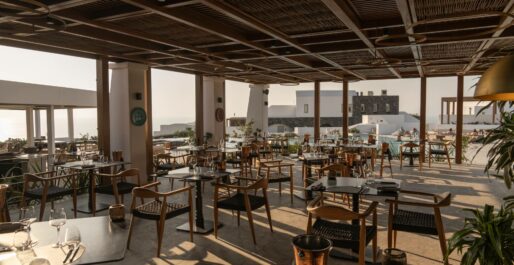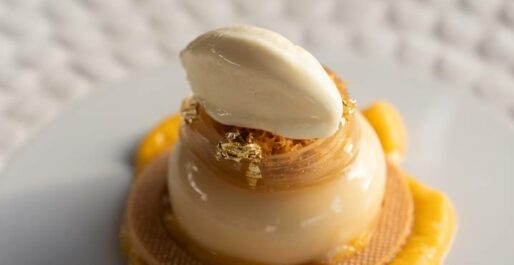 DESIRE IS OUR PLEASURE
Having an emotional link that connects us with the food that we create, our philosophy can be portrayed in a single word, for which there is no specific translation in any other language in the world – "meraki". "Meraki" stands for the soul, the creativity and the love that are used while creating and that is what makes the concept of our cuisine unique tantalizing even the most discerning palates.
IMPULSE IS OUR SELECTION
Like the ancient and modern Greeks alike, not only in Santorini but nationwide, we take our wine very seriously. Our extensive and boldly varied selection of the island's famous and awarded wines as well as top labels from around Greece are made available to you, as is an impressive selection of premium champagne labels. Our sommelier is always at your service to suggest the ideal pairing, while our degustation menu already includes excellent suggestions of wine pairings for every specific dish.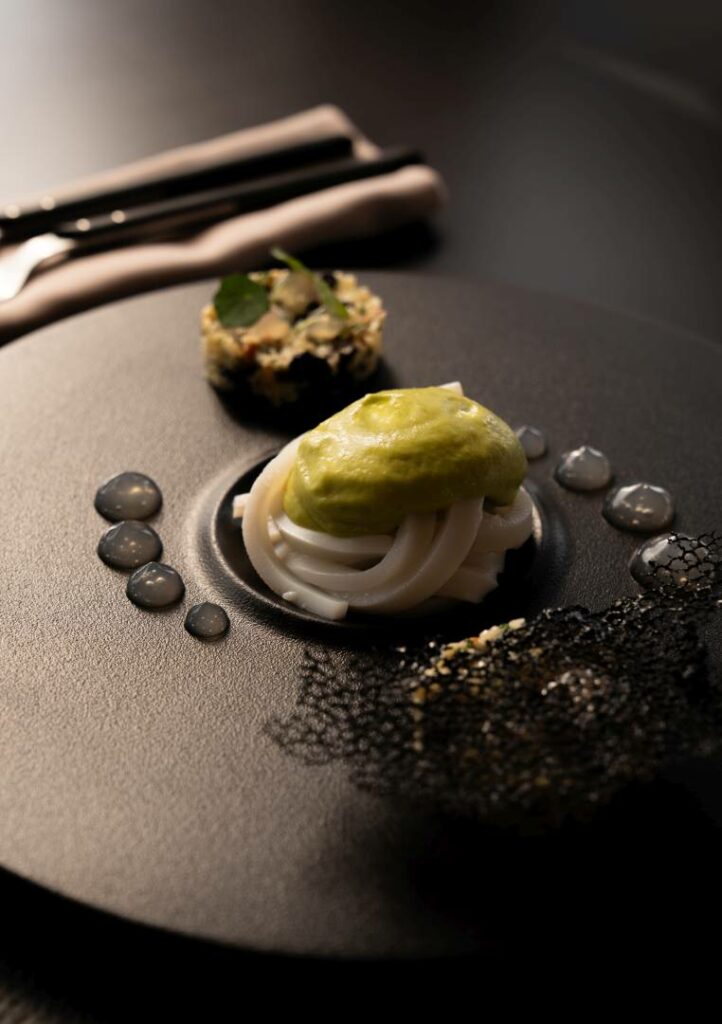 DINNER
ALIOS ILIOS MENU
Being included among the best restaurants in Greece by the "Greek Cuisine Awards", here you will taste flavors inspired by a Creative Greek Cuisine concept of philosophy.
We rethought the Greek culinary tradition and we create gastronomic surprises that evoke emotions in an unconventional way.
Retracing the Minoan indelible marks, we bring forth culinary experiences that transmute the ancient Lingua Franca of food into the modern dinner companion worldwide. Multiannual nutritional habits have been preserved with Greek signature products such as lentils and fava, zea flour and barley, figs and almonds and last but not least, virgin olive oil and wine and all are combined in inventive and delectable ways. The result is refined and stimulating.
SUSTAINABILITY
Our Menu brings a natural rhythm to the kitchen, as nature intends it.  You will love our farm-to-table food concept, focusing on simple but delicious flavors and signature products either grown in our organic gardens based on our "Sustainable Hotel Farming" concept or sourced either locally in Santorini, Cyclades islands, Crete, and other regions of Greece or through our "Sustainable Supplies" program.